Professional Renovations and Painting Services
CELEBRATING OVER 25 YEARS!
The First Name in Quality, The Last Name you Need to Call.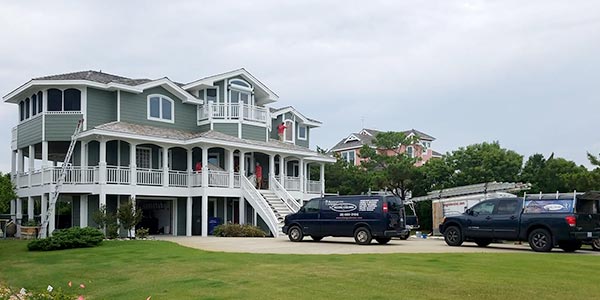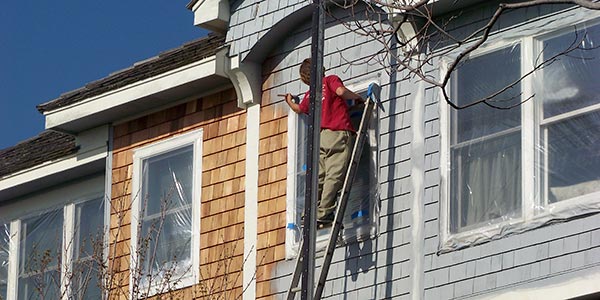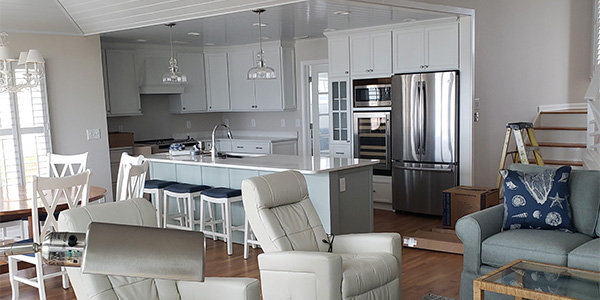 Our Story
High Quality Residential & Commercial Painting Since 1994
Servicing the Outer Banks home & business owners needs for over 25 years, Flying Colors handles each job with first class professionalism. The craftsmen at Flying Colors are hand-picked by owner Stephan Drumheller to ensure that excellence in your painting project or home renovation is achieved by Stephan's personal supervision.
Over the past 25 years Stephan has provided high quality craftmanship by using highest quality products available in our area.  Which has resulted in Flying Colors being one of the most reputable painting contractors on the Outer Banks.  With over 25 years of experience with the harsh environment seen in the OBX, we are experienced with all the new and old building materials used.  Experienced in rot repair, paint failures, and construction.  Stephan is involved in the project from the start to the finish, guaranteeing satisfaction and the highest quality craftmanship at a competitive price for your investment property or full time home.   Stephan takes the time to meet and review your home and provide a long term solution and plan for maintaining your home here on the beautiful OBX.
We are licensed and insured.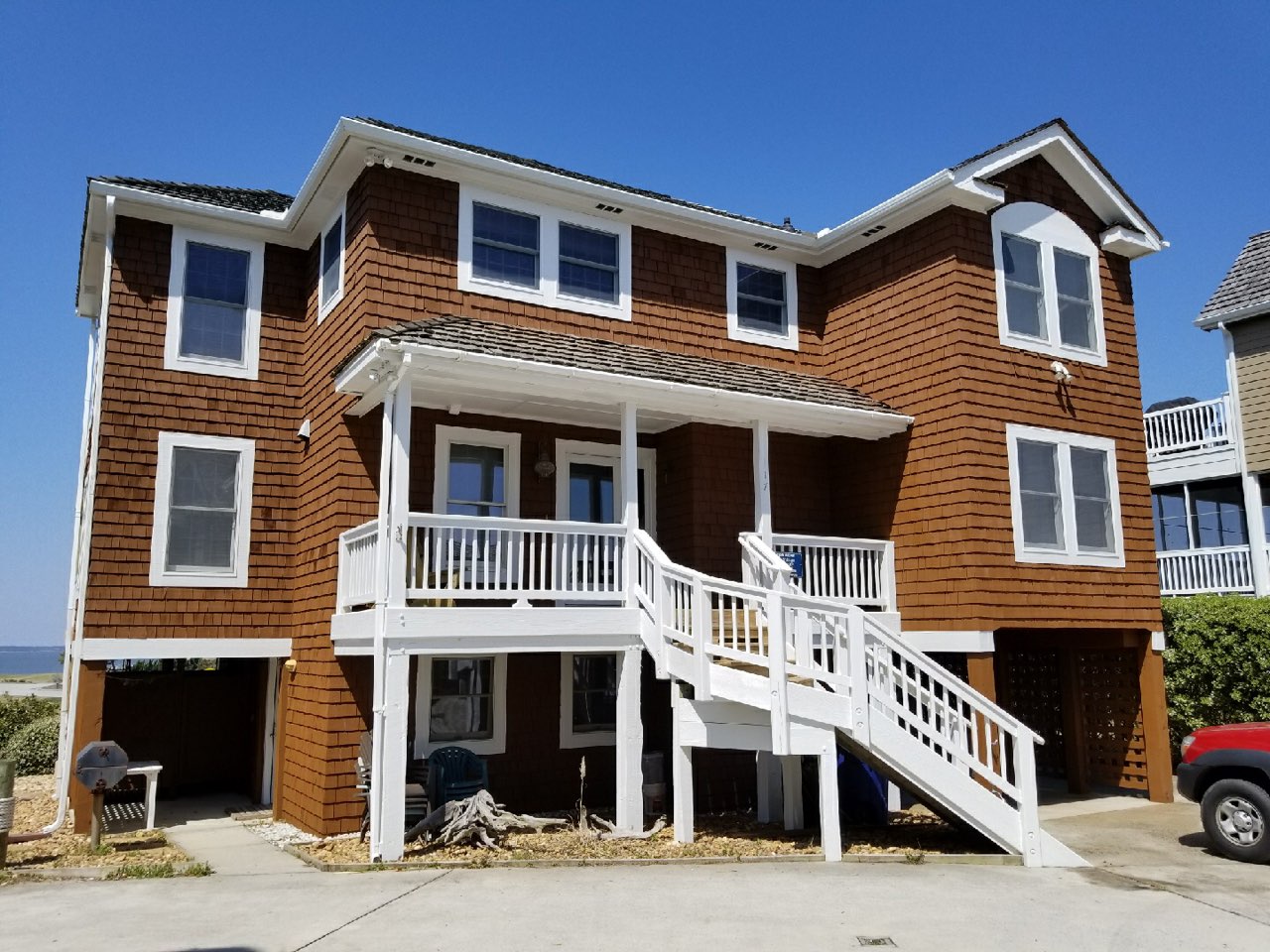 The Cunninghams, Ocean Crest Paradise, Duck NC, February 2020
When we were looking for a contractor to provide a painting estimate, we asked our neighbors (full-time residents) for a recommendation.  They immediately recommended Stephan Drumheller of Flying Colors, as he had completed several projects for them.  After an on-site visit, we contracted with Flying Colors to paint the exterior steps, risers, railings, decks, trim work and window frames, along with a newly installed front door.  With their hectic schedule, we were thrilled they were able to fit us in before the busy rental season began.  Pleased with their work, we hired them to replace some damaged areas of our wooden pool deck and reseal the entire deck, along with installing a new pool railing.  This past year, they painted the exterior of our house.  The new pale green color makes the house look so bright, beachy and welcoming.  The easiest/best part was coordinating all of these efforts with Crystal; she keeps the entire business running smoothly.  I don't think I could have done it without her!
The Dollarhides, October 2021
Very pleased with the work they did. Couldn't have asked for a better job. They went out of their way to get the work done professionally and did a fantastic job cleaning up. We were out of town when they came and wasn't sure what we would find when we got back home. Wonderfully surprised when we arrived and saw the fantastic job they had done. Would highly recommend them! Thanks guys!!
Patricia Kuhn RN Outer Banks Hospital - Nags Head, NC
I wanted to let you know your painting crew at the Outer Banks Hospital is doing a great job. I work in the emergency room department and our walls look so bright and fresh. They do a professional job and are very sensitive to working in patient care areas. They paint as fast as they can, come in the early morning, and keep themselves and equipment out of the way. And on top of that, they are always smiling and being friendly. All the employees have enjoyed your crew in the emergency room.
Jay Williams Sales Rep. Sherwin-Williams Co.
Flying Colors Inc has been a pleasure to work with from the beginning of jobs to months or just days down the road when the end of the job arrives. Stephan is very easy to work with because he researches products for the best solutions on an individual basis. Rather the job is a small repaint or Commercial scale operation, Stephan stays in control on top of ordering and working during the proper conditions. This customer, prefers higher performance coatings in all situations to extend time inbetween repainting. Stephan is a great partner with the Sherwin-Williams Paint Company.
Ben & Emily Miller, Kill Devil Hills, NC
"I am writing to thank you for your professionalism with our recent home renovation. I feel that your company was extremely attentive to our needs & requirements in every aspect from start to finish. We receive many compliments on the quality of my home, especially with the finishing touches. Your attention to detail is outstanding, and in my opinion second to none."
Hejong Kim
"If you own a house in OBX, you know how hard it is to find a good painting company.  After countless meetings with other painters, my search ended with Stephan and Flying Color team.  As a meticulous and conscientious home owner, I can count of this team to get the work done right.  You will get someone who will take care of you and your house in a long run.  Remember, you get what you pay for in life."
Rich and Patti Chown
"It is with great pleasure that I recommend Flying Colors, Inc.
Mr. Stephan Drumheller has provided quality craftsman in both materials and labor for our two Outer Banks homes. Due to the harsh winds and corrosive conditions caused by the ocean, our homes were severely damaged externally. Corrective actions such as re-flashing, replacing rotted wood and residing our homes with the the finest quality exterior materials, including marine grade stainless steel nails and fasteners, has proved to be extremely beneficial.
As a result, our homes appeal has been spectacular!  I have not been required to paint either house in over eight years due to the quality of materials and labor utilized by Flying Colors, Inc. Only requirement has been to power wash the homes once a year. The home still look the same as when Mr. Drumheller completed the jobs. Being in my mid-sixties, this has been so much appreciated.
In closing, I highly recommend Flying Colors, Inc."
Karl
"The Flying Color team painted the outside of our rather large house on the Ocean, and the job was perfect. All details were done right and professionally. At the end of each day and at the end of the job, the premises were left in spotless condition. Moreover, now – a year later – the exterior of the house still looks like it was painted yesterday – an amazing accomplishment."
Schedule an Appointment in Less than 24 Hrs
Request a Free Consultation
© 2020 FLYING COLORS, INC. | WEBSITE BY OUTER BANKS INTERNET, INC. | ALL RIGHTS RESERVED.