Our Vision
High Quality Craftmanship at a competitive price Since 1994
About Flying Colors Inc.
Flying Colors Inc. offers the finest in interior and exterior renovation and painting for home or office. We provide our customers with complete remodeling and services with the highest quality craftsmanship. Flying Colors has completed over 1,000 successful projects on the Outer Banks of North Carolina.
With an outstanding record of service to our customers, Flying Colors Inc. is passionate about every job they undertake & it shows. With an eye for detail, owner Stephan M. Drumheller supervises every job to ensure the highest level of workmanship.
Flying Colors Inc. has 20 years experience on the Outer Banks and serves all of Nags Head, Kill Devil Hills, Kitty Hawk, Southern Shores, Duck, Sanderling, Pine Island, Ocean Sands, Corolla, Corova, Rodanthe, Hatteras, Waves, Salvo, Avon, Buxton, Frisco, (all of Hatteras Island), Manteo, Manns Harbor, Wanchese, Powells Point, Jarvisburg, Grandy, Currituck, Dare County.
Why use stain instead of paint on your exterior?
Stain is much less likely to peel, especially in the harsh weather and elements of the outer banks. But once you use paint you must keep using it. You should never apply stain over paint.
When you spray do you need to back brush or back roll or can you just spray & go?
Of course it all depends on the surface, but most exterior wood sided homes should absolutely be back rolled or back brushed, You must do so for the paint or stain to properly be absorbed by the surface and to fill all cracks, holes, etc.
Do I really have to pressure-wash with bleach or other cleaning products before I paint my house?
It is imperative that you clean your house before you paint. The surface most always either has weathering, peeling, loose surfaces, dirt, pollen, mildew, or all of the above. The siding must be clean to have good paint job. If you have excessive peeling you might even need to use paint stripper to remove the loose paint or you might be wasting your time and money. The power-washer should be operated by a professional, it should be used as a cleaning tool and not a paint removal tool.
How long does the average exterior paint job last in coastal areas?
If your home is properly prepared and has a 2 coat process, most paint jobs last a minimum 7-10 years. But with proper maintenance it can last up to 15 years, we recommend a light power washing every year and an evaluation by your painting contractor as well.
What is the average square foot price to paint a residential home?
Pending the amount of preparation to be performed the average cost to paint a residential home is $3.75-$6.50. Some things to take into account is height of home, landscaping, how long has it been since the house was last painted, and damage to be repaired to achieve a long lasting paint job.
About Us
Our Vision and Values
We aspire to be recognized as the contractor of choice for residents and home owners of the Outer Banks. We've worked for over 25 years to become a local leader in the community. We are committed in delivering high quality work at a competitive price. We are a company that our clients want to work with, our customers can rely on, and our employees are proud to work for. Our over all goal is to establish a long term relationship with our customers, guiding them on preventative maintenance on their home.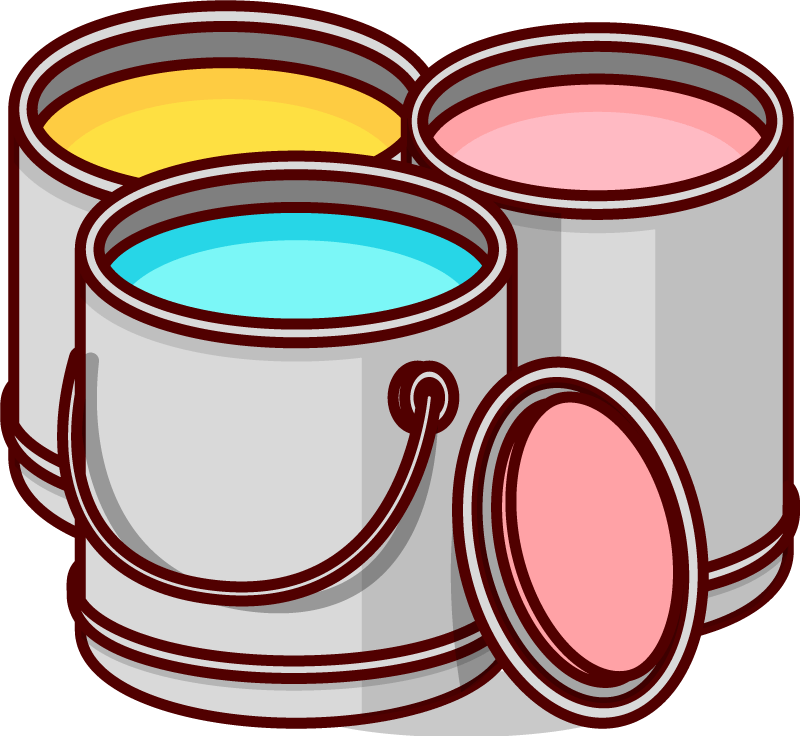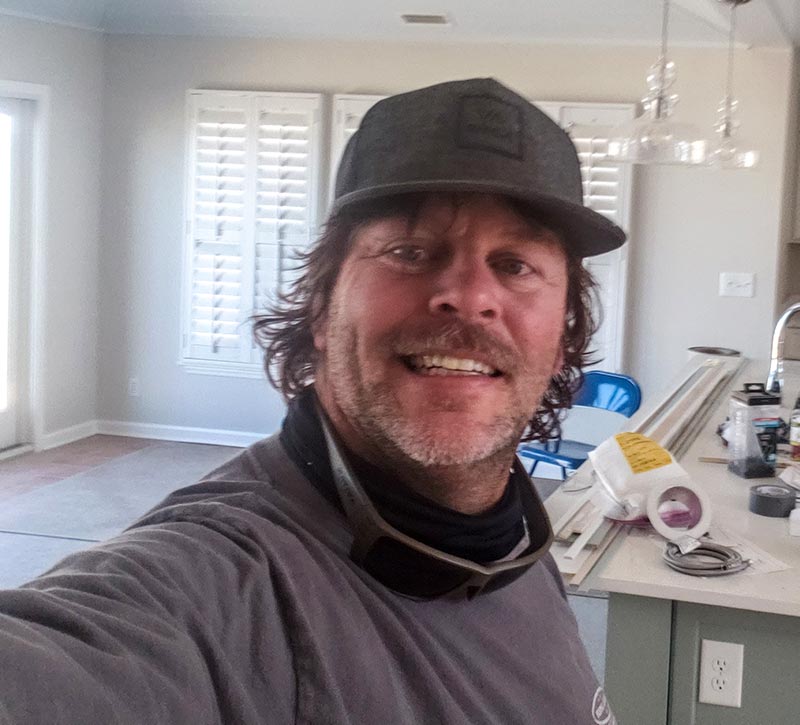 I was born in Pottsville, PA, growing up in southern Chester County, PA. After high school, I traveled the country working in the windsurfing industry. During the years in Chesterfield, PA I was an apprentice for a building and restoration company based out of Wilmington, DE, specializing in historical restoration. I worked on restoring the homes in the older parts of Delaware, including the Hagley Museum. I moved to Nags Head, NC in 1992. After I moved to the OBX I started Flying Colors, Inc. in 1994. In the beginning we focused on interior and exterior painting and restoration. In 2000, I started offering remodeling services. My wife, Georgia and I enjoy living in Nags Head, spending time on the water, fishing, windsurfing, paddle boarding, and other outdoor activities. We also enjoy spending time with our 3 daughters. We are a big supporter of the Outer Banks Relief Foundation and Special Olympics.
Schedule an Appointment in Less than 24 Hrs
Request a Free Consultation